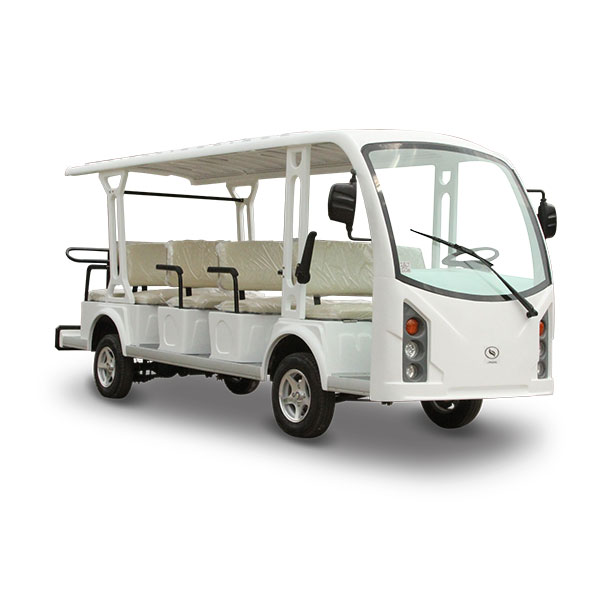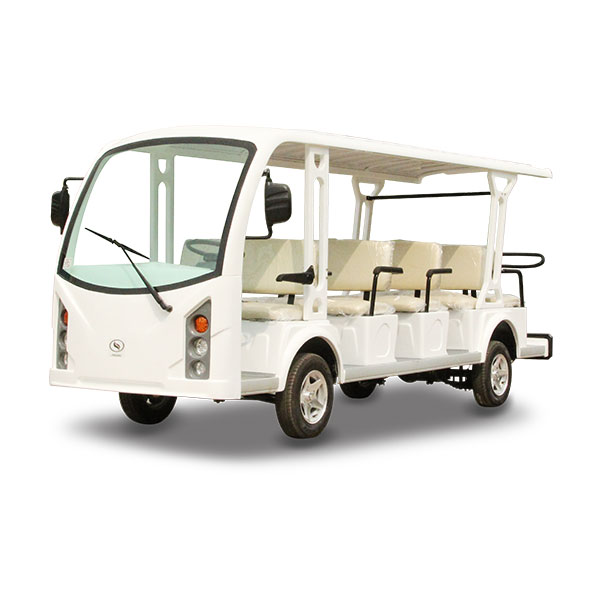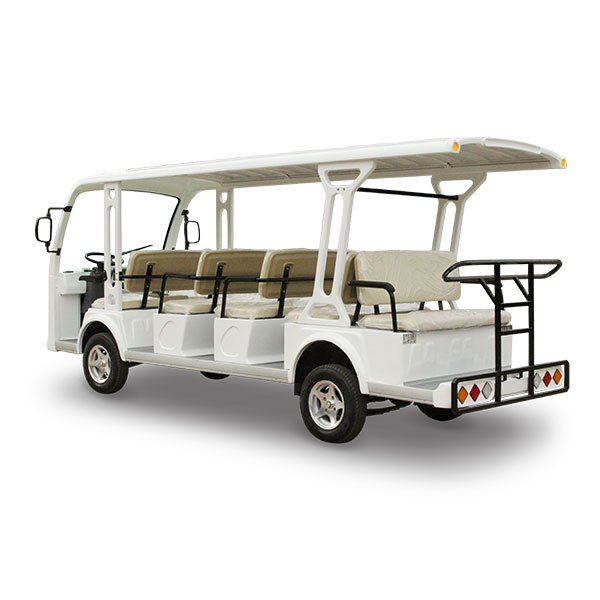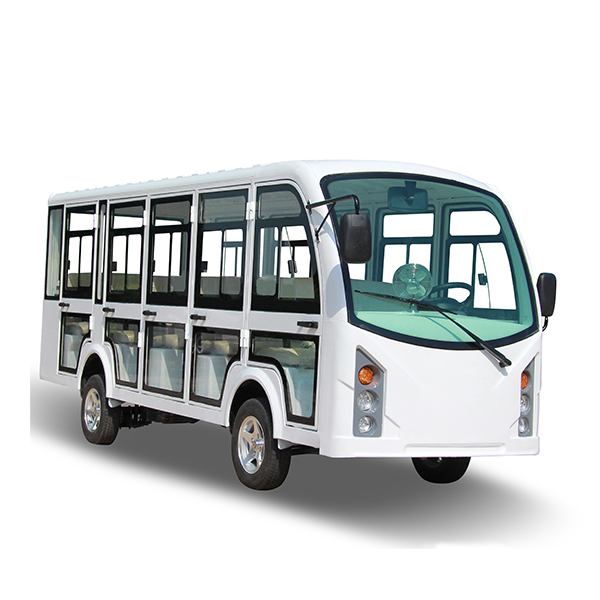 Electric Love New Shuttle Bus LQY146
Electric shuttle bus LQY146 is new and popular model for the electric shuttle bus. The top roof is made of aluminum alloy and fiber glass instead of 2 layers fiber glass. The bus face design looks very good. Standard model design makes the installation much easier. This model has electric power steering system and AC system as the optional fittings. What's more, it can be upgraded to the closed cars with the doors. Even in the cold season, also perfect to serve the VIP'S, visitors, students around your hotel, resort, convention center or school.
Technical specifications
Passenger Capacity: 14 people
Maximum loading: 1180 kg
Range: 90 km
Maximum speed: 28km/h
FLLOW US:
PRODUCT DETAILS
Technical Specifications
New Arrival
Electric Power Steering Is A Available
The car door is available
L×W×H 4950×1480×2100mm
Motor 5kW(DC) / 7.5kW(AC)
Battery 6Vx12pcs
Passenger Capacity 14 seats
Kerb Weight 1310kg
Gross Weight 2490kg
Axle Distance 2800mm
F Tread 1280mm
R Tread 1270mm
Min. Clearance 150mm
Min Turning Radius 6.5m
Braking distance≤4.5m
Max. Speed 28km/h
Range 90km
Charging Time 8~10h
Climbing Ability(full loading) 15%(DC) / 25%(AC)
Our Electric Vehicles offers a wide range of colors, not only the colors pictured on the website. Please contact our sales for more information.
This series electric shuttle bus has been new and popular since 2018. Why the electric shuttle bus enjoys the good markets? Because this model can be electric shuttle car with doors or with no doors. In the cold area or cold season, the electric sightseeing bus with door can keep warm. Even in hot season, you can open the window and use the fan inside the car. We have 8 seats, 11 seats, 14 seats for this series. The plastic roof will make the parts standard and easily to assemble.
-Can we change the battery to lithium battery for electric shuttle bus?
--Yes, we can leave the space and joint plug for the lithium. But we cannot offer the lithium battery with the car, as the lithium battery is the dangerous goods which do not permit shipped by normal container by sea. You can buy the battery in your local market. Just tell us the size and other request specification.