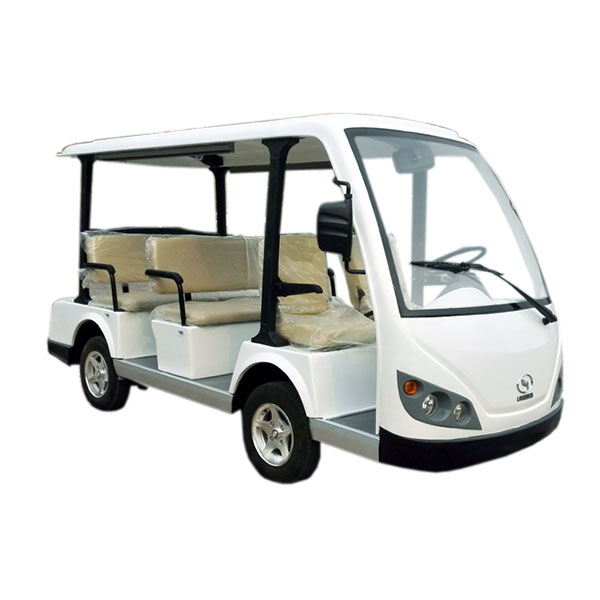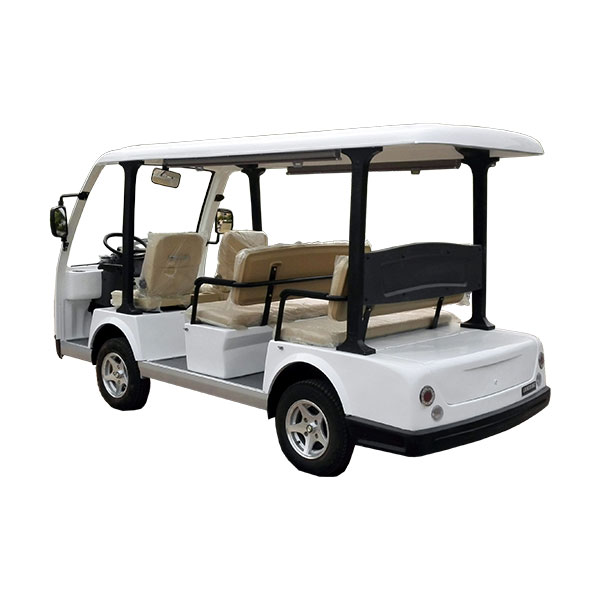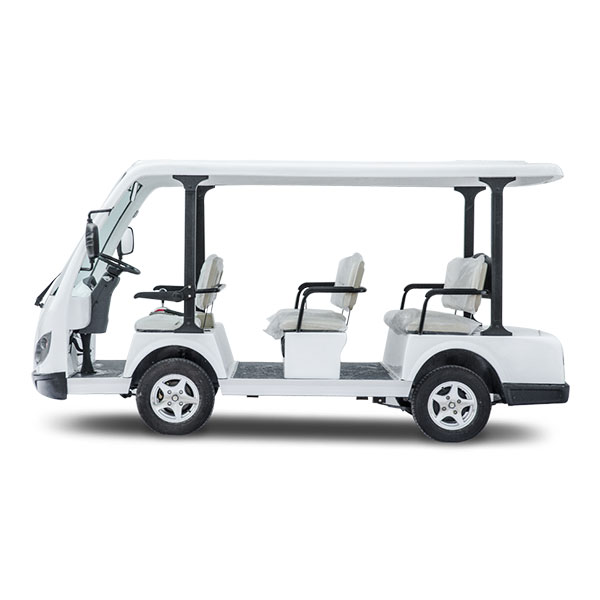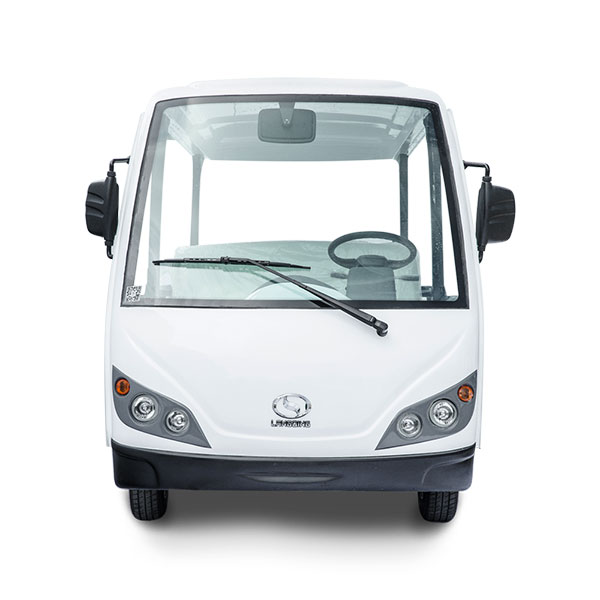 8 seater Electric zoo shuttle bus LQY083A
8 seater Electric zoo shuttle bus is our middle size model. The fashion design looks very nice. Good choice for VIP'S, visitors, students around your hotel, convention center, airport or school. Electric power steering system just like the normal car will make you easy to drive. The standard fitting is 48 volt DC system. If you need the better speed or climbing request, you can also choose our optional fittings AC system.
Technical specifications
Passenger Capacity: 8 people
Maximum loading: 680 kg
Range: 85 km
Maximum speed: 28km/h
FLLOW US:
PRODUCT DETAILS
Technical Specifications
Electric Power Steering Make You Easy To Drive
L×W×H 3900×1520×1970mm
Motor 4kW(DC) / 5kW(AC)
Battery 6Vx8pcs
Passenger Capacity 8 seats
Kerb Weight 950kg
Gross Weight 1630kg
Axle Distance 1935mm
F Tread 1280mm
R Tread 1270mm
Min. Clearance 150mm
Min Turning Radius 4.5m
Braking distance≤4m
Max. Speed 28km/h
Range 85km
Charging Time 8~10h
Climbing Ability(full loading) 18%(DC) / 30% (AC)

The Car's color is option for free. Our Electric Vehicles offers a wide range of colors, not only the colors pictured on the website. Please contact our sales for more information.
8 seats low speed electric vehicle is very good size for the tourist as the electric zoo shuttle bus. The Turning Radius is small and easy to drive at the narrow road. Also it is good for the hotel for one family with their whole luggage, we can make the extra shelf at the back of the car for the luggage. The power-assist steering system makes you easy to drive as the normal car. We can offer the seat belt or safe bar per your request. The customize car will give your esteemed guest excellent experience.
-What kind of the materials for the car's body?
--The car's body is fiber glass. It is strong and easy to replace.