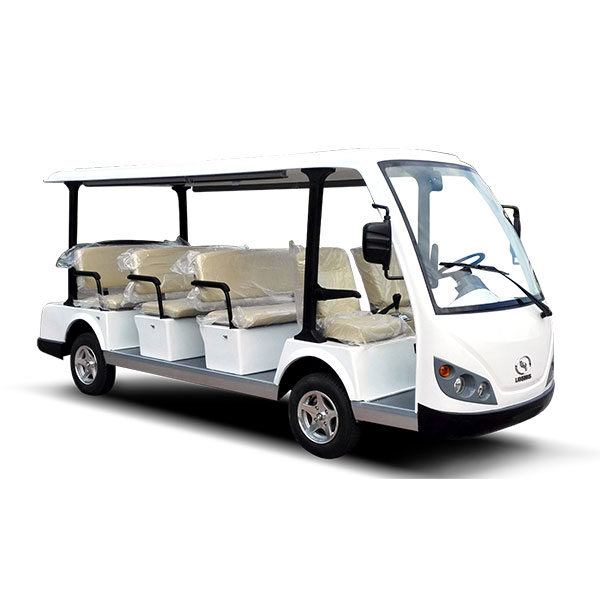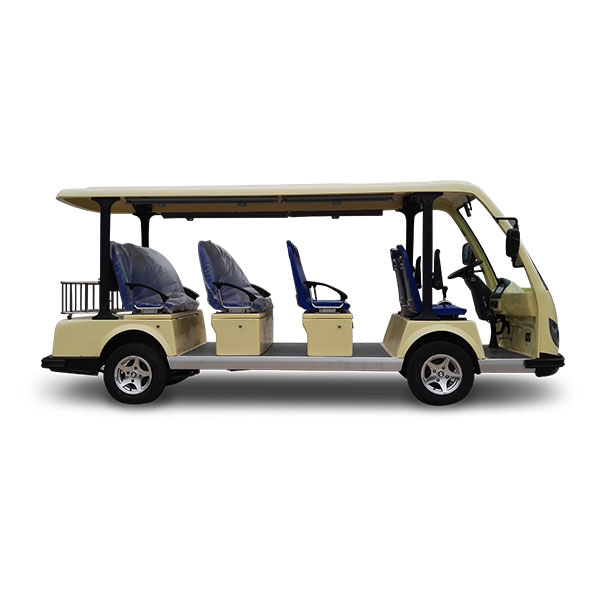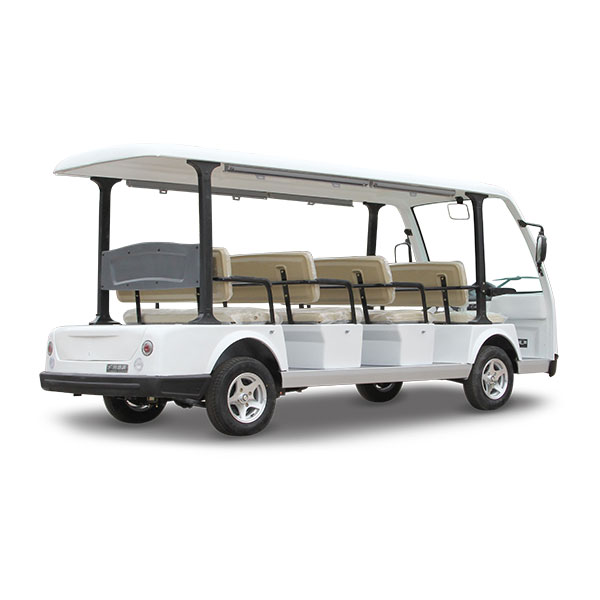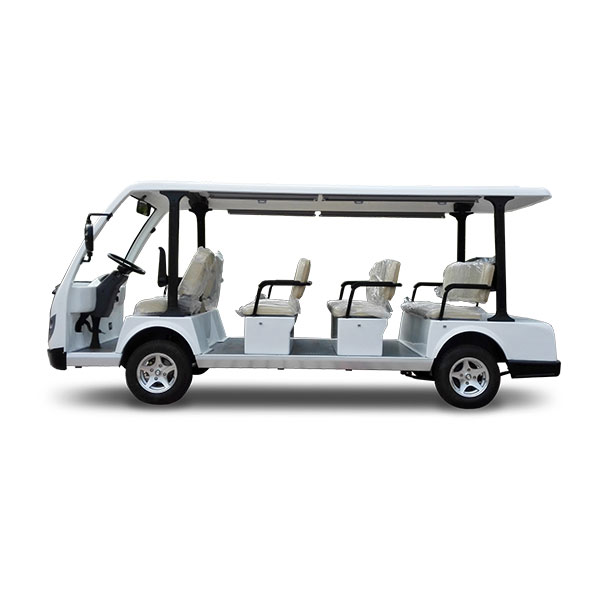 11 passenger Electric sightseeing car LQY113B
11 passenger Electric sightseeing car is the most popular models in Langqing products' family. Low speed are safe for moving guests, VIP's, visitors and personnel around your hotel, resort, company or other needful environment. The electric power steering system makes you feeling easy to drive. 72 volt system is more powerful for full loading. AC system can achieve better speed or climbing environment requirements as the optional fittings.
Technical specifications
Passenger Capacity: 11 people
Maximum loading: 935 kg
Range: 100 km
Maximum speed: 28km/h
FLLOW US:
PRODUCT DETAILS
Technical Specifications
Electric Power Steering Make You Easy To Drive
L×W×H 4615×1520×1970mm
Motor 5kW(DC) / 7.5kW(AC)
Battery 6Vx12pcs
Passenger Capacity 11 seats
Kerb Weight 1210kg
Gross Weight 2145kg
Axle Distance 2650mm
F Tread 1280mm
R Tread 1270mm
Min. Clearance 150mm
Min Turning Radius 6.5m
Braking distance≤4.5m
Max. Speed 28km/h
Range 100km
Charging Time 8~10h
Climbing Ability(full loading) 18%(DC) / 30% (AC)

Our Electric Vehicles offers a wide range of colors, not only the colors pictured on the website. Please contact our sales for more information.
This series Electric sightseeing car add the power-assist steering system to make the drive experience much more comfortable. This komfort tour - electric car sightseeing tour is 11 seats which is very popular for different size of the place to use. The columns were covered by the plastic cover, so the electric tourist car looks very nice and have a longer lifetime. If you want much more seats, we also have 14 passengers and 25 passengers for the single car. What's more, we can offer 25(14+11) to 28(14+14) seats for the single electric shuttle bus along with a trailer.
-Can yousend the car to our warehouse?
--We can do the EXW, FOB, CIF tem for the customer per the different request. Andthe destination's custom clearance need to be handled by the customer or your agent.