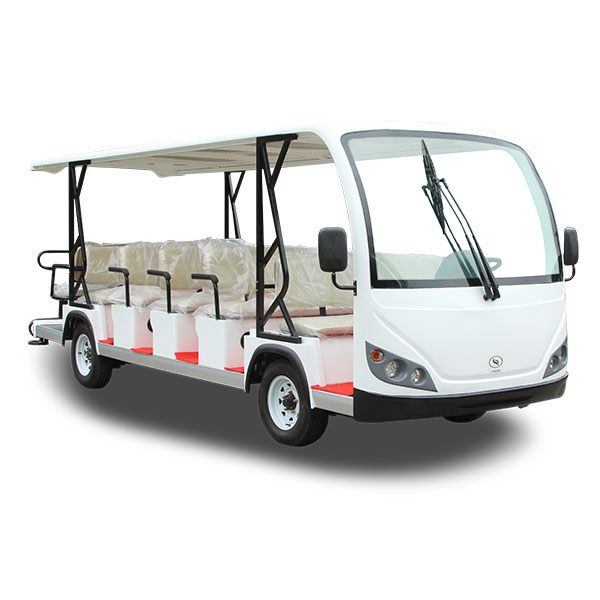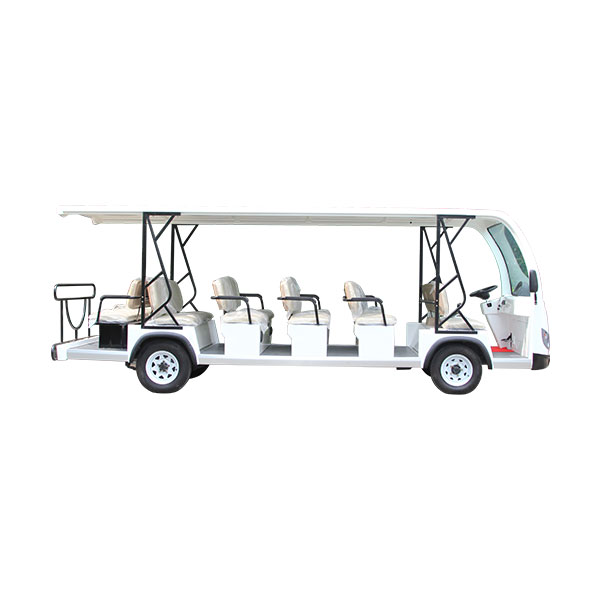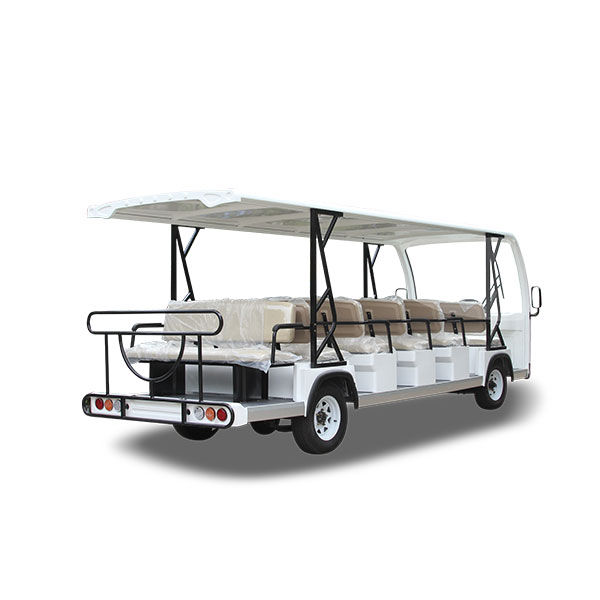 New Electric shuttle carts LQY230
This is Newest Electric shuttle carts for the electric sightseeing bus. The top roof is made of aluminum alloy and fiber glass instead of 2 layers fiber glass. The bus face design looks very good. Standard model design makes the installation much easier. This model has electric power steering system and AC system as the optional fittings. What's more, it can be upgraded to the closed cars with the doors. Even in the cold season, also perfect to serve the VIP'S, visitors, students around your hotel, resort, convention center or school.
Technical specifications
Passenger Capacity: 23 people
Maximum loading: 1955 kg
Range: 80 km
Maximum speed: 28km/h
FLLOW US:
PRODUCT DETAILS
Technical Specifications
New Arrival - 23 Seats
Electric Power Steering Is Available
L×W×H 5900×1960×2210mm
Motor 13.5kW(DC)
Battery 6Vx12pcs
Passenger Capacity 23 seats
Kerb Weight 1925kg
Gross Weight 3880kg
Axle Distance 3400mm
F Tread 1490mm
R Tread 1470mm
Min. Clearance 150mm
Min Turning Radius 8m
Braking distance≤5m
Max. Speed 28km/h
Range 80km
Charging Time 8~10h
Climbing Ability(full loading) 10%

Our Electric Vehicles offers a wide range of colors, not only the colors pictured on the website. Please contact our sales for more information.
23 passengers electric sightseeing bus is our latest and Big Mac model for the single low speed electric vehicle. This electric tourist car LQY230 is similar as the design of LQY145B which are liked by the customers. Power source 72-volt system with 13.5 DC motor offers the electric shuttle car enough power for moving. It is very popular in the big factory, colleague city or as the airport electric shuttle cart. If you want smaller one, we have electric golf buggy for sale from 2 seats to 14 seats.
-Can we load the car together with my other goods from China?
--We suggest to loading some light things together with the car to avoid the damage for the car. If you have some heavier things need to be loaded together in the container with our electric car buggy, please let me know. We may need to make extra package to protect the cars when them to be loaded together with your other goods.