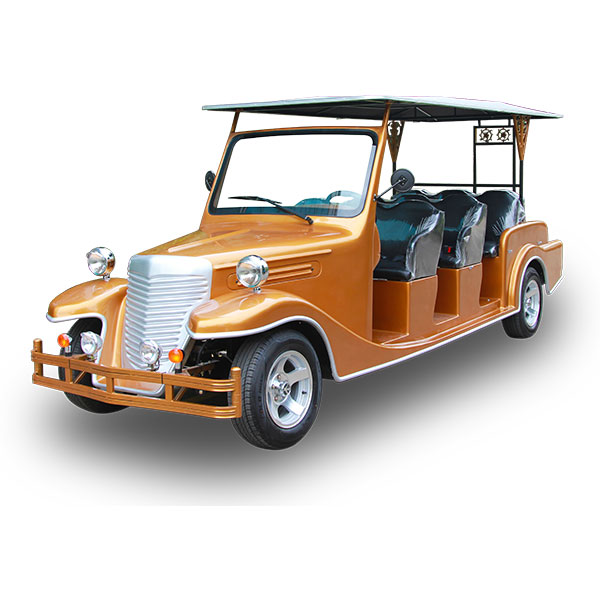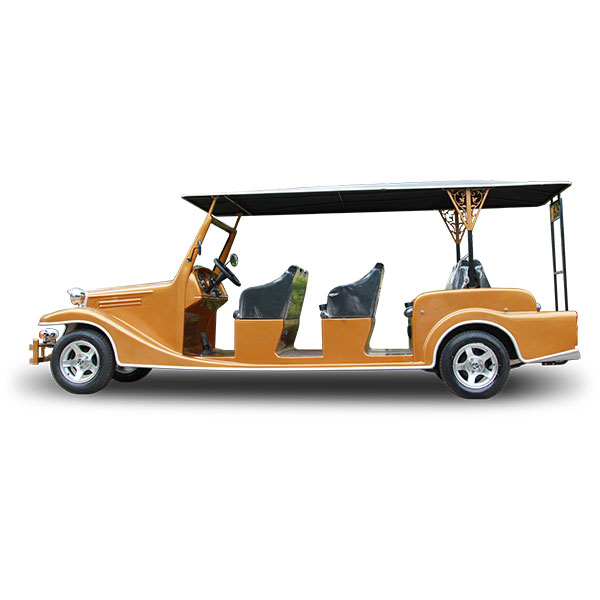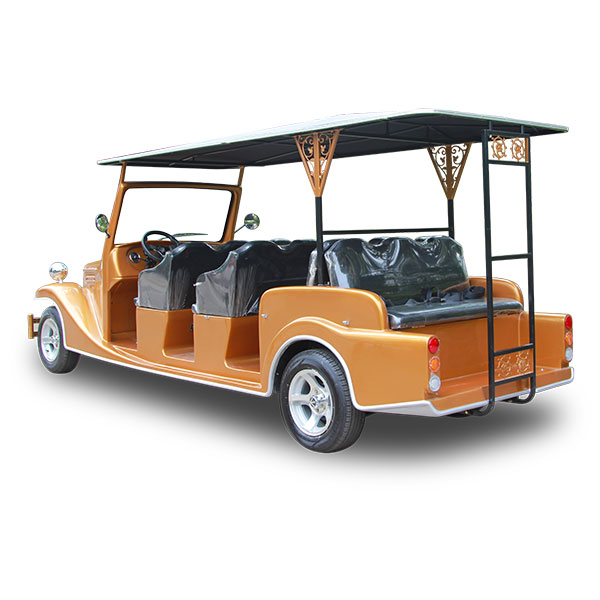 Electric converted classic cars for sale LQL083
Langqing classic design low speed electric classic car provide cost-effective options for moving guests, visitors, VIP's and staff around your hotel, resort, convention center, airport or other needful environment. It is popular in wedding party place, big Manor. LQL083 hotel electric car model contains 48 volt, AC systems for the longer range, can achieve better speed or climbing environment requirements.
Technical specifications
Passenger Capacity: 8 people
Maximum loading: 680 kg
Range: 80 km
Maximum speed: 28km/h
FLLOW US:
PRODUCT DETAILS
Technical Specifications
L×W×H 5150×1440×2010 mm
Motor 5kW(AC)
Battery 6Vx8pcs
Passenger Capacity 8 seats
Kerb Weight 1120 kg
Gross Weight 1800 kg
Axle Distance 3600mm
F Tread 1210 mm
R Tread 1230 mm
Min. Clearance 155 mm
Min Turning Radius 7.5 m
Braking distance≤4.5m
Max. Speed 28 km/h
Range 80 km
Charging Time 8~10 h
Climbing Ability(full loading) 25 %
Our Electric Vehicles offers a wide range of colors, not only the colors pictured on the website. Please contact our sales for more information.
Here why we make a electric classic car? Some like the classic style with gorgeous shape. We woud deign the prototype and bulid it with fiberglass material. Combining the battery vehicles technique, we use the similar rear axle, lighting, controller system etc. There are different seats capacity, 6 persons, 8 persons, 11 persons. We equpt with solf artificial leather seats. As Classic appearance, they are applied for wedding occasion, classic resort reception, high-class house estate community shuttle service.
-How to repair the classic car fiberglass after crash in accident?
--Take it to the repair shop, it can be fixed and painted like regular auto repair.