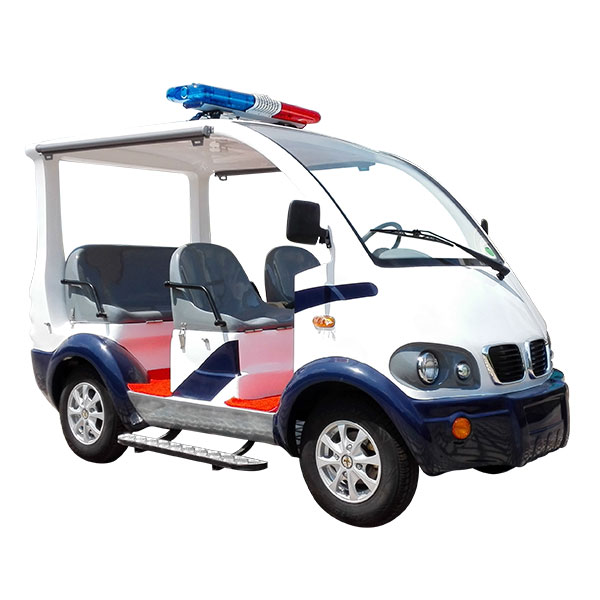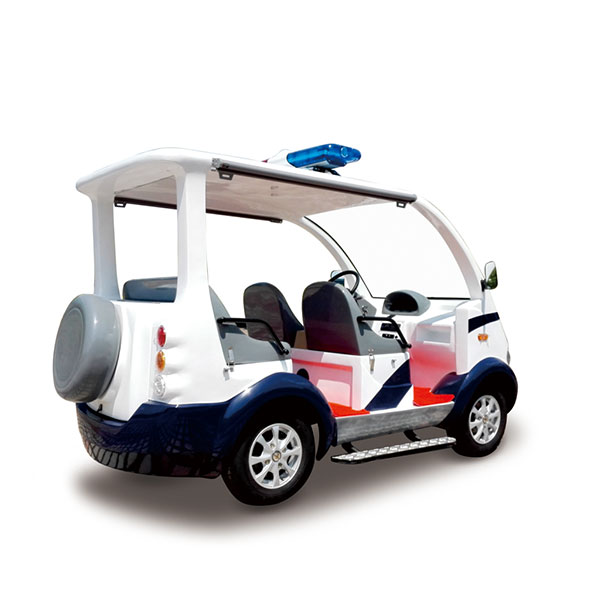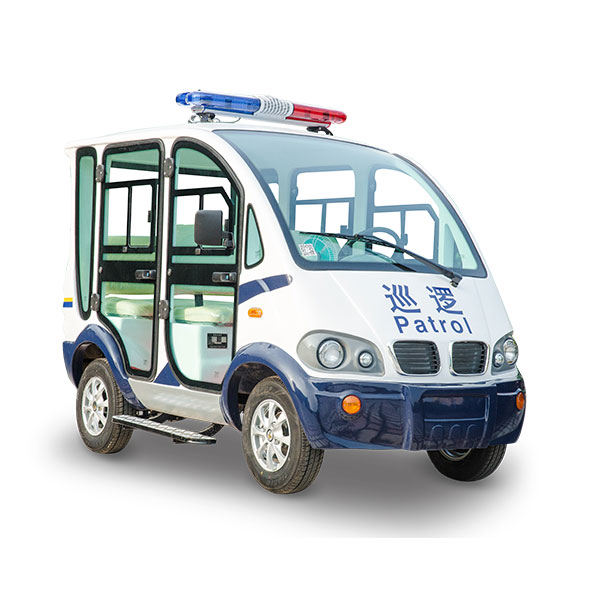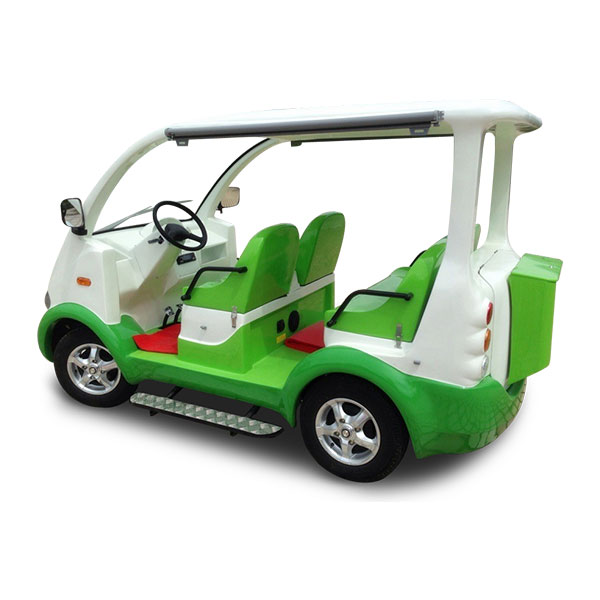 Electric patrol car LQX045
Langqing low speed electric patrol car provide cost-effective options for patrol around your hotel, resort, convention center, airport or other needful environment. LQX045 model contains 48 volt for the longer range. The optional fittings AC system can achieve better speed or climbing environment requirements. Our security vehicle has seat 4 to 6 passengers, with or without doors. Add climate control to door models for superior comfort.
Technical specifications
Passenger Capacity: 4 people
Maximum loading: 340 kg
Range: 85 km
Maximum speed: 28km/h
FLLOW US:
PRODUCT DETAILS
Technical Specifications
The Car Doors Are Available
L×W×H 3150×1520×2060mm
Motor 3kW(DC)
Battery 6Vx8pcs
Passenger Capacity 4 seats
Kerb Weight 635kg
Gross Weight 975kg
Axle Distance 1780mm
F Tread 1150mm
R Tread 1200mm
Min. Clearance 150mm
Min Turning Radius 4.5m
Braking distance≤4m
Max. Speed 28km/h
Range 85km
Charging Time 8~10h
Climbing Ability(full loading) 25%
Our Electric Vehicles offers a wide range of colors, not only the colors pictured on the website. Please contact our sales for more information.
For security purpose, 4 seater electric patrol car is a good choice. Appeal to green enviroment, goverment project should think about " we should do everything in green". Gasoline patrol car in police department will be replaced by low speed electric cars which are used for non-emergency purposes like easy outreach police business or small area patrol. So government project will prefer this electric car for patrol.
-How to charge the car? Does it need the special chargeing station?
--No need special charging station. It is easy to be charged by home 220V/110V power.
Langqing electric car company and have product series, and the electric patrol car is one of them. This model LQX045 of the electric patrol car is our classic model, the fashion design were liked by many customers. Four seats are very suitable for daily patrols. We can also add a tool box at the back of the car to store some simple items. The color of the body can be selected arbitrarily, and the logo can be customized according to requirements. If you think 4 seats may not be enough, we also have 6 seats, 8 seats or even more cars to choose from. This electric patrol car can optionally be fitted with a door so that it can be used even in rainy days. Install the heating and cooling air conditioner, no matter it is hot summer or cold winter, it will not bring trouble to the routine patrol work. The maintenance-free battery does not need to add water. It is more convenient for routine maintenance. The 85km range of one charge can basically meet the needs of a day. It can be left for charging at night and continue to be used the next day. It can easily perform patrol missions with a maximum speed of 28 to 40km/h.