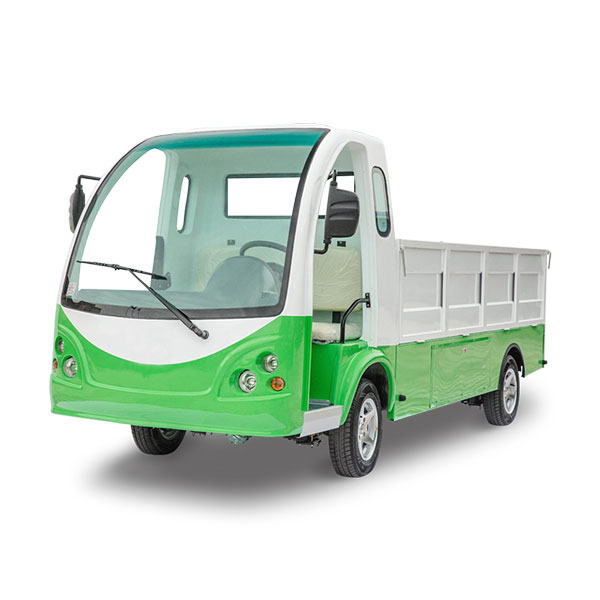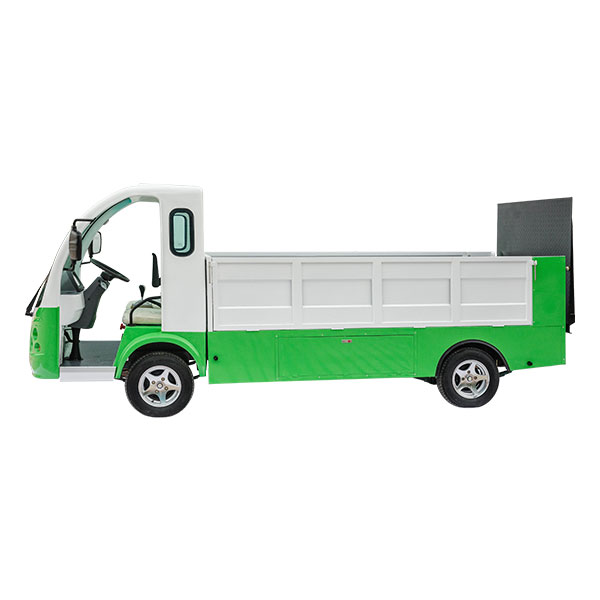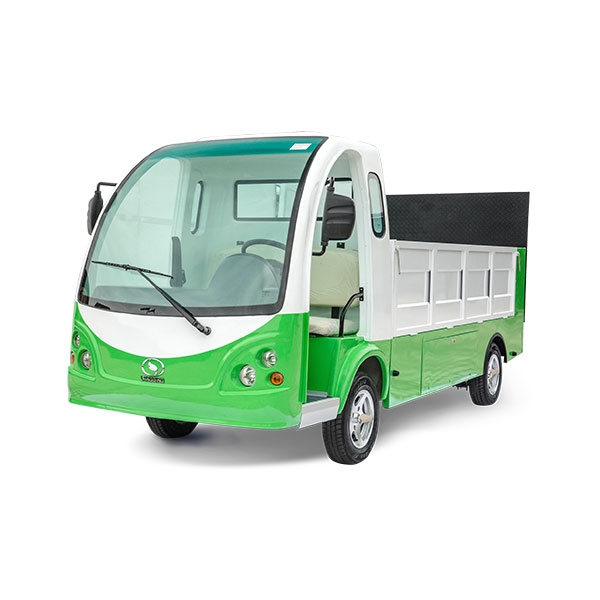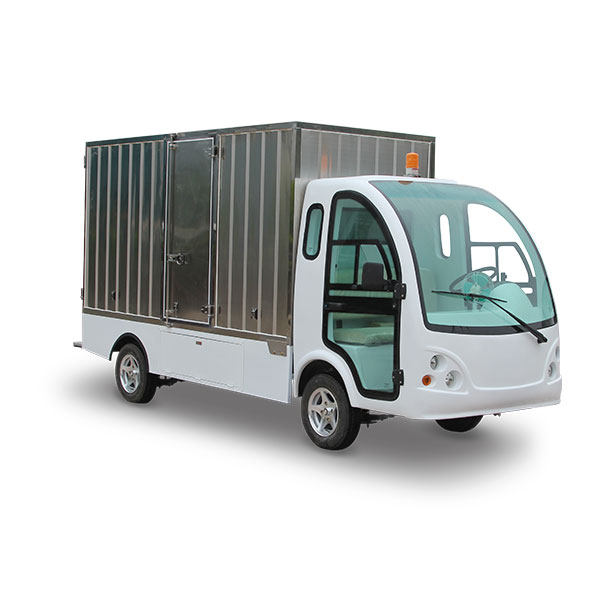 Electric utility vehicles for sale LQF122
1500kg loading capacity Electric utility vehicles can fit for different request of heavy duty delivery applications! They are nice for GARBAGE DELIVERY, POSTAL DELIVERY, FREIGHT DELIVERY, HOTEL MAINTANENCE, and more. This electric truck has backboard for the driver room. You can choose the loading capacity in 1500kg, 2000kg or 3000kg upon your request. The optional fitting also offer the lifting board and back container box for use.
Technical specifications
Passenger Capacity: 2 people
Maximum loading: 1500 kg
Range: 90 km
Maximum speed: 28km/h
FLLOW US:
PRODUCT DETAILS
Technical Specifications
Can Add The Container Box
The Car Door Is Optional
L×W×H 4620×1470×2050mm
Motor 5kW(DC)
Battery 6Vx12pcs
Passenger Capacity 2 seats
Kerb Weight 1250kg
Max. loading Weight 1500kg
Axle Distance 2650mm
F Tread 1280mm
R Tread 1270mm
Min. Clearance 150mm
Min Turning Radiu 6.5m
Braking distance≤4.5m
Max. Speed 28km/h
Range 90km
Charging Time 8~10h
Climbing Ability(full loading)12%
Weight Platform(L×W×H)3130×1420×300mm
Our Electric Vehicles offers a wide range of colors, not only the colors pictured on the website.
Guangzhou Langqing electric car company is one of the oldest electric utility cart manufacturers. This electric utility truck with loading bed or cargo box can easily transport the goods and merchandise around the center, factory, hotel airport or other request place. Drop sides of the electric utility truck can be opened on all three sides. So you can load the goods very quick and easy. The optional electro-hydraulic lifting as the optional fittings can help to lift the materials easily. The load capacity is from 800 kg up to 3000 kg. You can also add the cargo box at then back instead of the loading bed.
-Can we pay by LC?
--We accept the LC payment; you can talk with our sales person for the details.