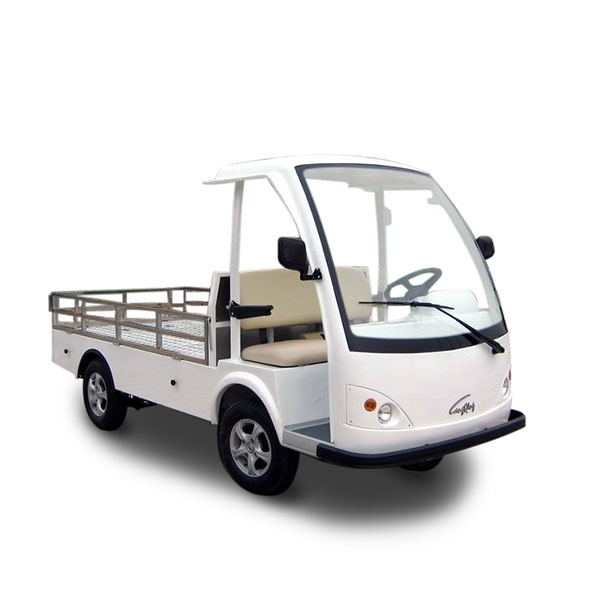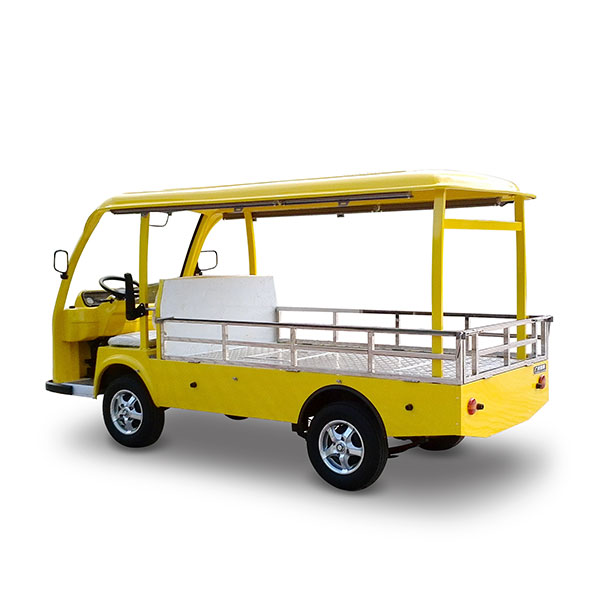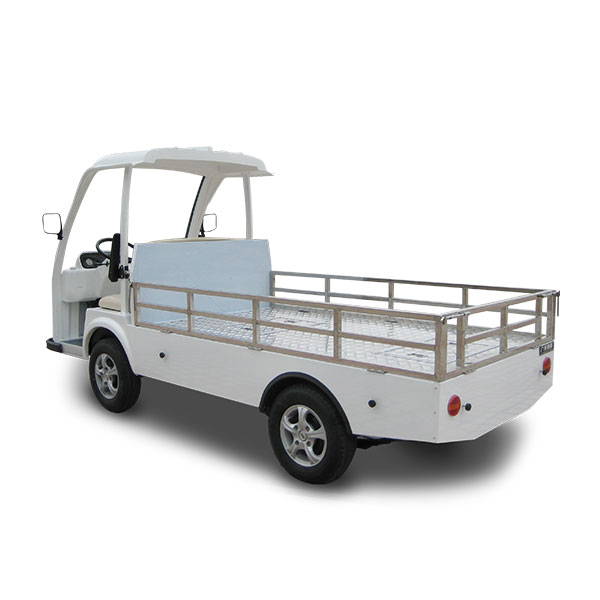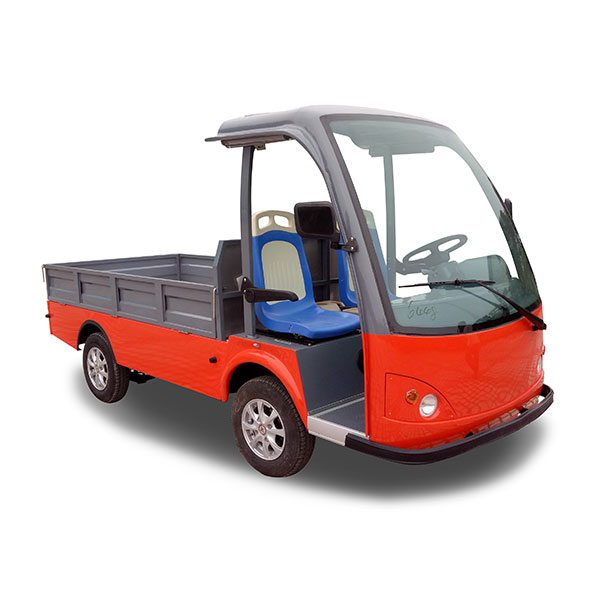 Small electric truck LQF090
Langqing small electric truck is for all heavy duty delivery applications! This is the perfect vehicle to use around the resort for housekeeping, room service, or any maintenance application. Great for POSTAL DELIVERY, FREIGHT DELIVERY, HOTEL MAINTANENCE, and more!  LQF090 model's loading capacity is 900kg. The 1200kg, 2000kg and 3000kg are available from our products family. This electric light trucks contain 48 volt systems. The optional fittings AC system can achieve better speed or climbing environment requirements.
Technical specifications
Passenger Capacity: 2 people
Maximum loading: 900 kg
Range: 70 km
Maximum speed: 28km/h
FLLOW US:
Product Details
Technical Specifications
Right Hand Drive is Available
L×W×H 3820×1430×1940mm
Motor 4kW(DC)
Passenger Capacity 2 seats
Battery 6Vx8pcs
Kerb Weight 900kg
Maximum loading: 900 kg
Axle Distance 1935mm
F Tread 1210mm
R Tread 1200mm
Min. Clearance 150mm
Min Turning Radius 4.5m
Min. Clearance 150mm
Max. Speed 28km/h
Range 70km
Charging Time 8~10h
Climbing Ability(full loading) 12%
Weight Platform (LxWxH)2400x1360x300mm
Our Electric Vehicles offers a wide range of colors, not only the colors pictured on the website. Please contact our sales for more information.
Langqing is one of the professional electric buggy suppliers in China. Beside electric shuttle car, we also have the small electric truck for sale. LQF090 is the small size electric utility truck. It loading capacity is 900kg which is enough for most of the light things in hotel, airport, and factory. And this model can be the right hand drive. We can add one more row of seats, the full roof and other optional fittings. If you want bigger truck, we also have 1200kg, 1500kg, 2000kg and 3000kg loading capacity electric utility truck for choose.
-Can we load more than the maximum loading capacity?
–Please do not load the things which are heavier than the standard loading capacity of the electric utility truck. It will damage the axle and tires. That means you need to buy a bigger electric utility truck. Please contact with our sales person to get details.