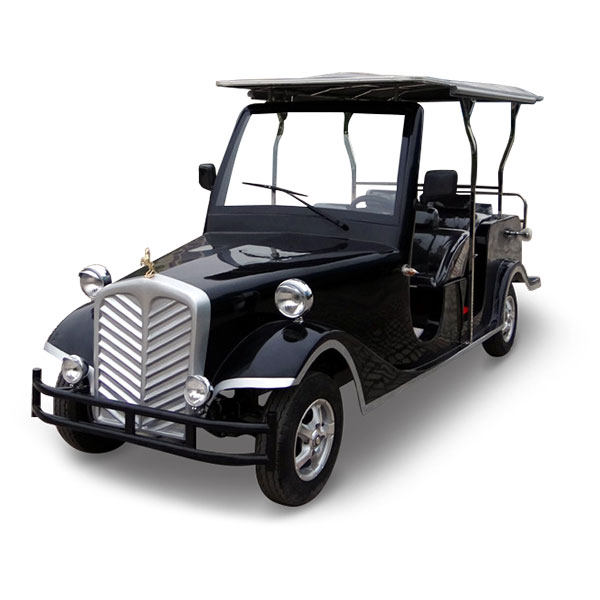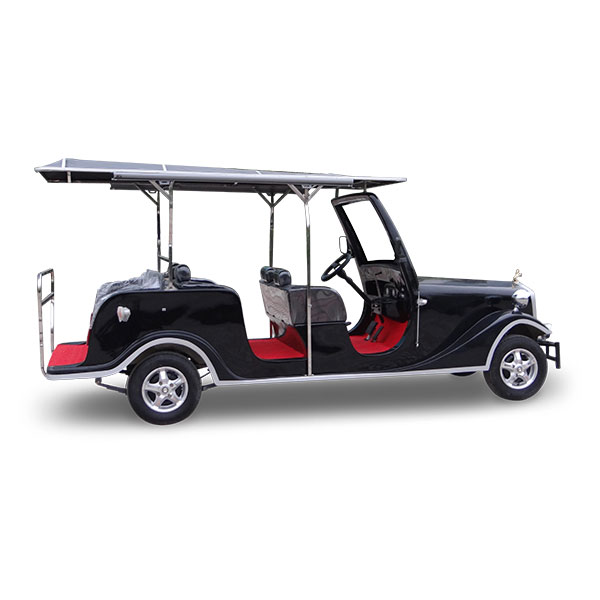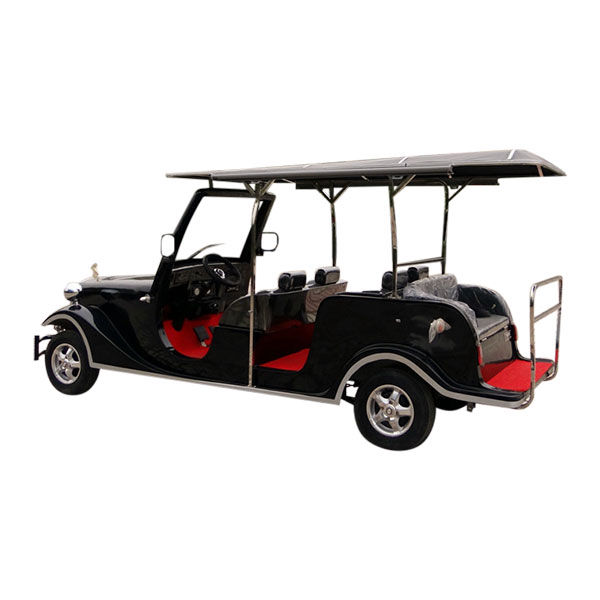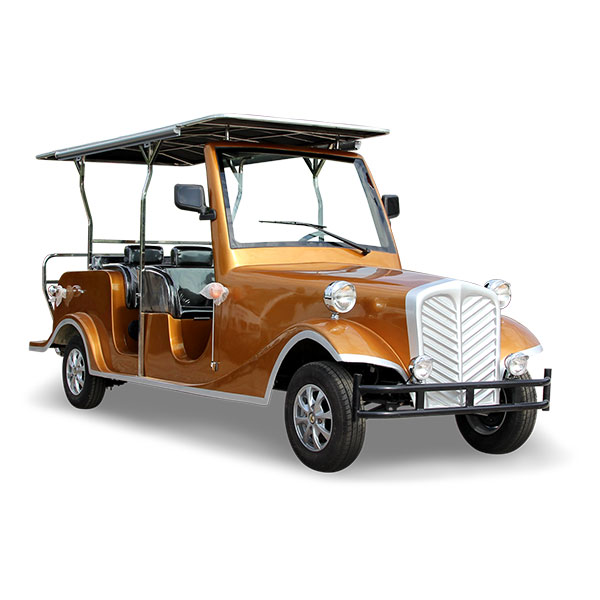 Vintage electric car for sale LQL062
Even we are in small size but we have big ambition. How can you give your guests the first impression? Use Langqing vintage electric car for sale. It is a cost-effective option for moving guests, visitors, VIP's and staff around your hotel, resort, convention center or other needful environment. The standard AC systems make the longer range, also can achieve better speed or climbing environment requirements.
Technical specifications
Passenger Capacity: 6 people
Maximum loading: 510 kg
Range: 80 km
Maximum speed: 28km/h
FLLOW US:
PRODUCT DETAILS
Technical Specifications
L×W×H 4345×1490×2015 mm
Motor 5kW(AC)
Battery 6Vx8pcs
Passenger Capacity 6 seats
Kerb Weight 740kg
Gross Weight 1250kg
Axle Distance 2945 mm
F Tread 1210 mm
R Tread 1200mm
Min. Clearance 150mm
Min Turning Radius 6.5m
Braking distance≤4m
Max. Speed 28 km / h
Range 80km
Charging Time 8~10h
Climbing Ability(full loading) 30%
A wide range of colors are optional, not only the colors pictured on the website.
Langqing six seater electric classic car for sale is simple traditional classic car shape, highlighting the classical charm, combined with electric technology to truly achieve the perfect combination of classical and modern; using the most mature golf car power system, stable and reliable performance, higher performance and price ratio. Infinitely variable drive system, driving operation is very simple; standard maintenance-free batteries pack, easy to maintain and maintain.
-Can we just put the car in the warehouse in winter like the normal car?
--The battery car is not just like the gasoline car, the batteries need to be charged at least 1 time each month even you do not use them. Otherwise, it will affect the lifetime of the battery or damage the battery.